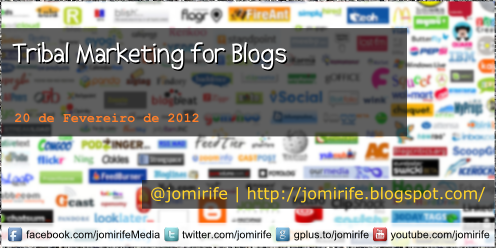 What are tribes of marketing
These tribes are groups of people with accounts on social networks that help one another in sharing blog posts or websites, in their social networks pages.
How its done
Whenever you publish a post in your blog, all elements of your tribe will post in their social networks your blogpost (usually Twitter). When another member of your tribe publish a blog post, you are also putting a post in your social network with the link to that blog. Thus the followers of each one may know in the social networks that link and may click it. These posts are placed in social networks automatically, you just have to give permission to the App on the service page.
Why be part of a tribe
The aim is to spread your blog post or website, not only with your followers but with the followers of other people. This way your blog will have more spread, depending on the elements of the tribe, the traffic of your blog can grow into several hundred percent in a short time. Imagine the traffic that you have by sharing with your followers, and then imagine if you had 1000 people also sharing that with their followers.
SEO
This is part of an SEO technique, because when a link is more published and shared on the Internet, most search engines make thar link as relevant. So your link will appear more easily in a search result, and more likely to appear in a search engine means more traffic to your site!
Make More Money
The best services of "Tribal Marketing" are paid, some have a limit so to the user can experience, but there are others for free. If you make money from the traffic generated to your website, either through advertising or sales, to invest in these tools you can multiply by tens or hundreds the money doing daily, and that investment in the service will be paid.